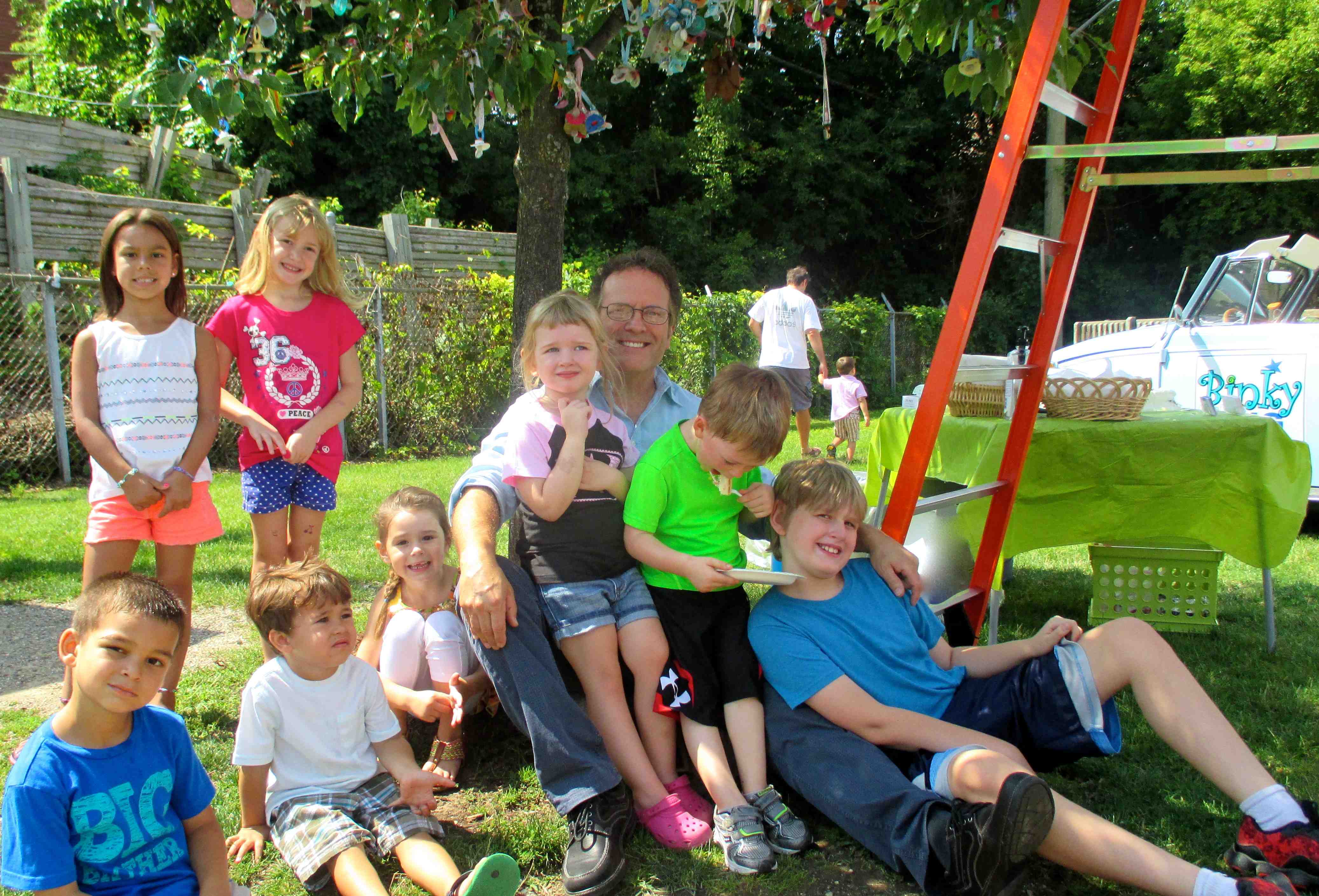 Binky Birthday Bash
The Binky Tree Turns Ten – Free Cake!
The Binky Tree is celebrating its 10th birthday and everyone is invited to celebrate. Children who have left a binky on the tree can come for a visit. Children willing to give up their binky at the party 4will receive a special birthday present. They can invite brothers and sisters, moms and dads, grandmas and grandpas, everyone they know to join them for this special occasion. There will birthday cake for all!
Please join us for the Binky Birthday Bash!
Saturday, August 23, 2014
Northville's Ford Field (on Griswold just north of Main St.)
12:00 noon – 2:00 p.m.
Ceremonial Cake Cutting at 1:00 p.m.
Special Appearances by the Tooth Fairy and the Binky Bug
Great photo opportunities!
Dr. William Demray dedicated the Binky Tree during the summer of 2004 in a special ceremony, with the first pacifier being hung by the Tooth Fairy. It has been featured on Under The Radar Michigan and visitors have come from all over to see the brightly decorated tree. "If a little one is not sure about giving up a pacifier this could be the perfect opportunity," according to Dr. Demray. "It's all about going to a birthday party and that sounds like a lot of fun! It has always been our intention to keep this rite of passage festive."
The Tooth Fairy will be on hand to assist youngsters ready to hang their pacifier on the tree. They can visit the tree often and enjoy the nearby playscape. The Binky Tree is happy to be part of the festivities that will be going on in Ford Field that same day: the Car Show, Food Truck Festival, Live Entertainment and an Outdoor Movie. Wow! What a birthday bash!
# # #